Manage Students - SIS

As a school administrative software system, GradPro enables campus staff to manage the entire life-cycle of a student, effectively communicate between departments, securely share student data, and collaborate to serve students better.


GradPro Empowers


GradPro™ is a student information system (SIS) and integrated database designed by RobinSoft Corporation to consolidate administrative department tasks. GradPro empowers colleges and universities to build a highly efficient, collaborative environment at a minimal cost.

RobinSoft Corporation exists to provide clients superior customer service and the software tools they need to be effective―at an affordable price. We like to say that GradPro is where integration and affordability come together.

GradPro™ SIS empowers colleges and universities to consolidate department tasks in order to build highly efficient, collaborative environments at a minimal cost. GradPro is more than just software.



GradPro Integrates



Over the past decade, RobinSoft has become a leading provider of innovative technology solutions and related services to post-secondary institutions. By integrating key processes for admissions/recruitment, registrar/student records, bursar/student billing and financial aid, distance education, program directors, advisors, instructors, and development, GradPro manages the entire life-cycle of a student.



GradPro Supports


Our implementation and technical support teams are committed to supporting each customer and it shows in what they have to say about us. Through superior customer care that clients rave over, consistent product enhancements, and comprehensive implementation strategies, we have built and maintained excellent rapport with our clients. Our very first client school, Logos Christian College & Graduate School, is still our client.

To learn more about RobinSoft Corporation's mission and values, visit the About Us Page.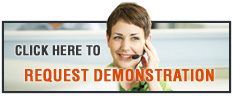 Dr. Travis and I approached Monk, the President of RobinSoft Corporation, in 1995 to write software to handle the needs of Logos Christian College and Graduate Schools and still fit within our limited budget. And we've used it ever since. We truly consider GradPro a "life-line" to each student. GradPro has the ability to store, retrieve, and print all of our prospect and student contact information. It accurately maintains academic records, prints transcripts, handles our billing needs, as well as print out our numerous reports.

From the first point of contact through completion and graduation, GradPro is relied upon and used by every staff and faculty member to maintain accurate information. We have been very pleased with GradPro and the support staff of the RobinSoft Teams.

Who knew that our initial approach to Monk would grow to providing this type of excellent software and support for so many schools? We have been delighted to be involved in this adventure.

― Mrs. Deborah Travis, Accounts Manager at Logos Christian College and Graduate Schools (and wife of Dr. Travis, president of LCCGS)